Emissivity meter
On sale
Emissivity meter TSS-5X
Rapid emissivity measurement at normal temperature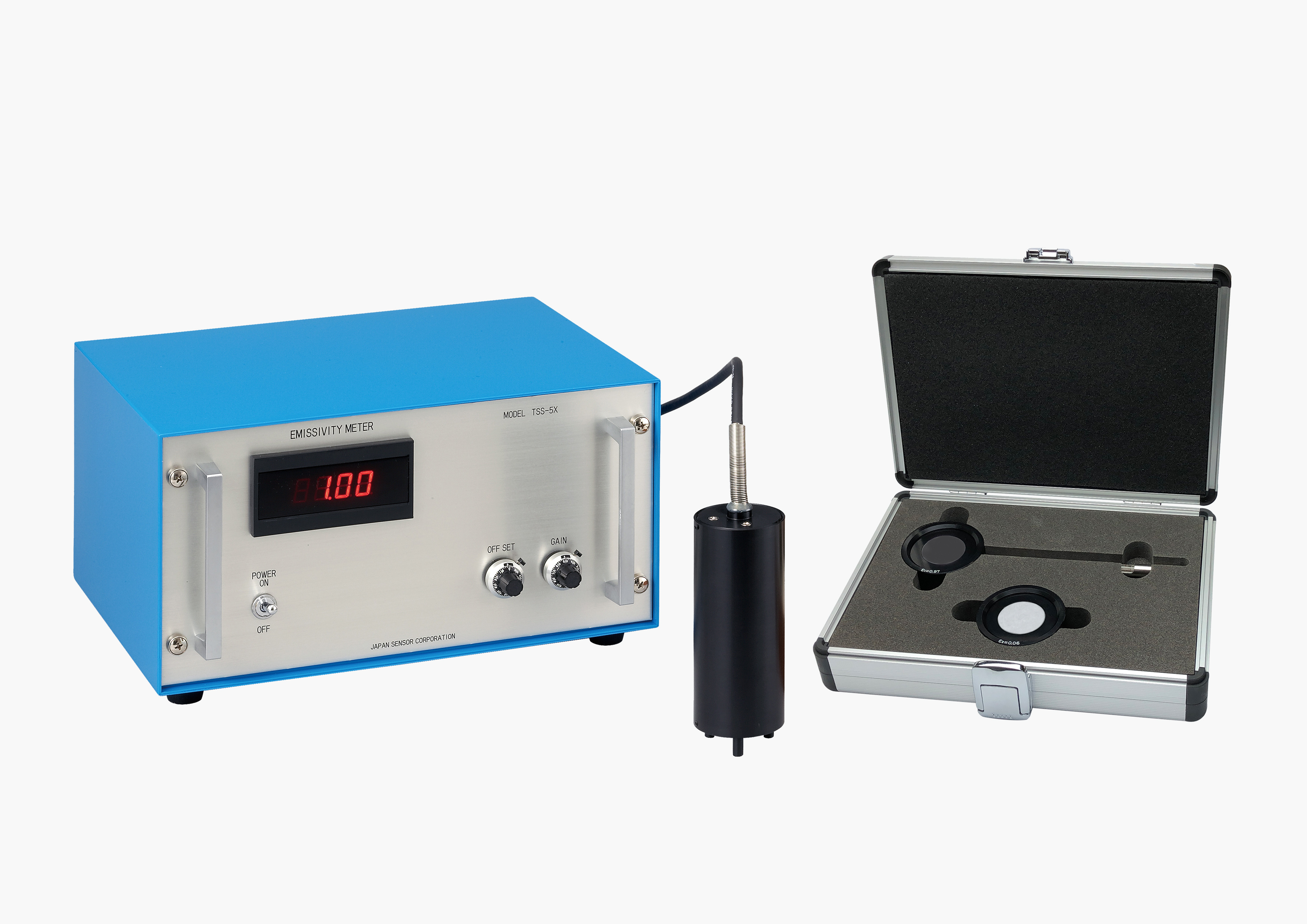 By using TSS-5X,emissivity measurment is easy at normal temperature.
Also digital indication is clear and its operation is easy.
TSS-5X is widely used at various fields for example space, semi-conductor,nuclear power and mass production line.
Specification
1.Measurement system:Reflective infrared energy measurement system
2.Measurement range:Emissivity 0.00~1.00
3.Target size:φ15mm
4.Measurment distance:12mm
5. Accuracy: ±1% of its full scaling
6.Response time : 0.1 sec(0~63%) at recorder output
7.Spectrum range:2μ~22μ
8.Ambient temperature:10℃~45℃
9.Recorder output:100mVFs and 1VFs
10.Indication:Digital meter, second decimal place
11. Power supply:Single-phase AC 100~240V 30W
12. Power cable:For domestic Cable length 3m A type plug・with a ground, with 3p-2p converter plug
13.Dimensions : Optical head φ51*137Lmm
Head cable length : Standard 3m
Measurment indicator: 156H*306W*230Dmm (Not including rubber feet nor handles)
14.Accessories:Emissivity standard(Surface emissivity 0.94(Black body) 0.06(Mirror))
※Instrument manual is Japanese version only.
Feature

Specification/Measuring distance and target-size

Dimensions of each parts/Wiring

Option
Feature

Specification/Measuring distance and target-size

Dimensions of each parts/Wiring

Option